Products
The products I have listed on the drop-down tab are some that I have used myself, or that friends and colleagues have used with success. They are only suggestions. If you're not sure about something always consult with your animal naturopath, or natural-holistic veterinarian.
For high-quality Chinese Herbs, please visit:
RAW FOOD for your cat, dog, and ferret. I recommend Hare-Today:

I recommend Vitality Science: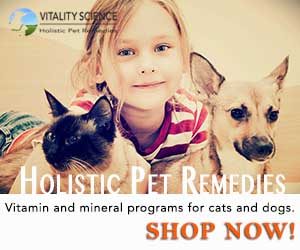 I now will be carrying some products which will be available to clients. This is to make it easier to find products that I recommend instead of running around town, or searching on the internet, dealing with multiple S&H charges, and waiting for delivery. Some of the products I sell are Pet's Friend Eggshellent Calcium, Trace AniMinerals, Probiotics, Yunnan Baiyao, glandular items, herbal formulas, CBD hemp oil, etc.